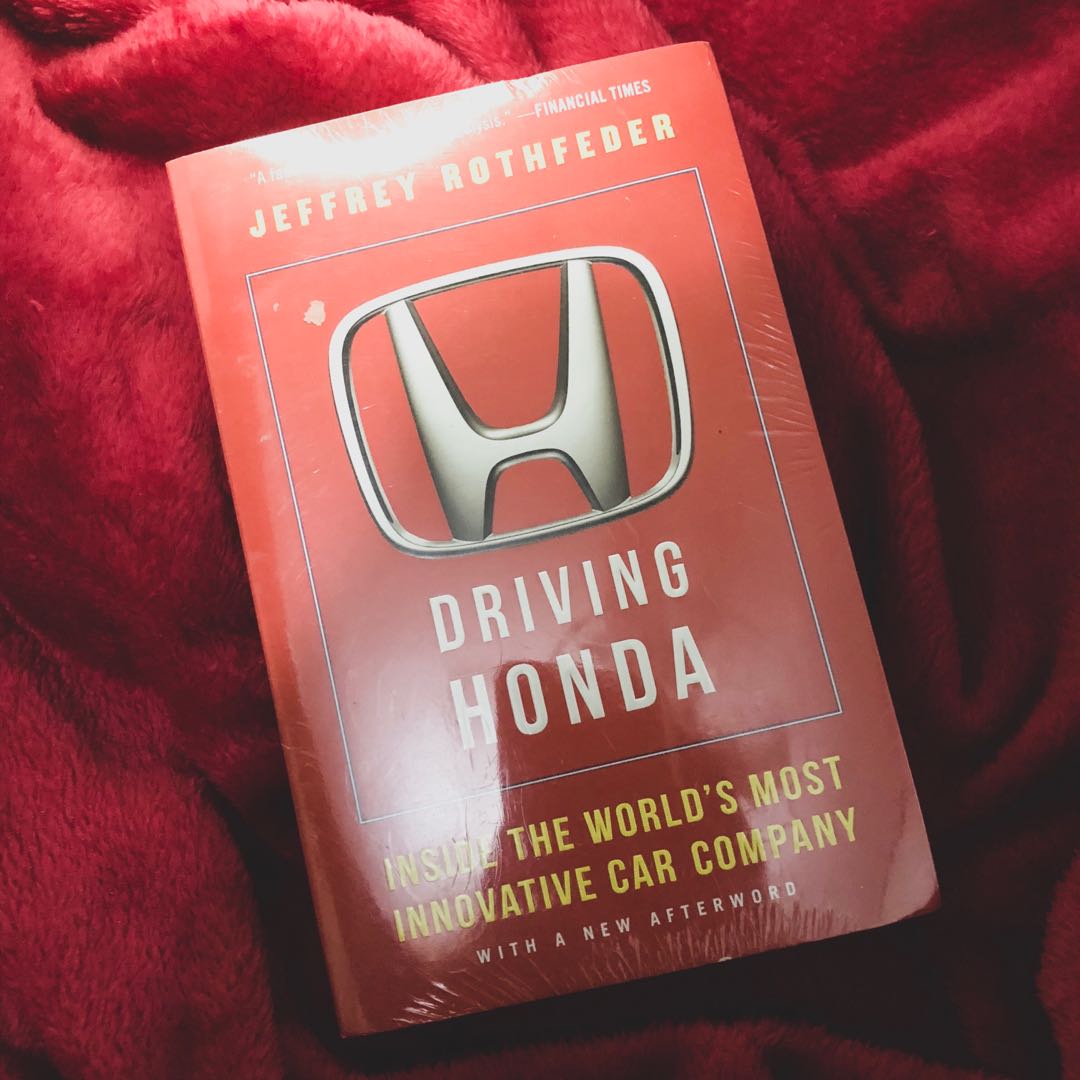 This article is a book review of the book "Driving Honda: Inside the World's Most Innovative Car Company written by Jeffrey Rothfeder". One of the popular techniques in Product Development is the Lean practices codified from the Toyota Production System. Lean's focus on people and continuous improvement is a key factor in product development extending to frameworks like the Agile Manifesto, DevOps, Lean Startup, etc.
There are several books on the topic of Toyota and Lean trying to (poorly) codify the knowledge of Lean including:
Toyota is a leader in quality and continuous improvement, but does have its flaws, including the "unintended acceleration" problem and how it was handled. Lean also has an inability to move from the factory floor to other areas including overall product development, sales, marketing, customer services and other aspects of the organization.
Driving Honda: Inside the World's Most Innovative Car Company written by Jeffrey Rothfeder gives a counter-balancing view from another less known, less publicized and less studied Japanese automobile manufacturer. This company started with engines, graduated to motorbikes and then grew to be a significant Japanese player in the car market – but still is often hidden in the shadow of the big brother – Honda.
This article is only going to focus on the differences between Toyota and Honda, and I will leave it for you to figure out from your readings on what Toyota and the codification of "Lean" is, to understand why Honda's approach is even more evolved and superior to Toyota in several areas. Here are the key patterns that I noticed in my readings:
Honda is a Lean practitioner – something they borrowed from Toyota and implemented in their own way to realize the value of this philosophy of treating people right and focusing on continuous improvements.
The comparison just ends there. Honda's focus is not just on quality but on innovation as a differentiator. Innovation is at the core of what Honda does and this factor is brought in in a big way into their Lean product management and development.
"Scrum", a complex product development framework especially used in software development, originated from the "New New Product Development Game" HBR article. In that article, the authors Nonaka and Takeuchi discuss cross-functional product development, especially based on automobile development at Honda and photocopier development at Canon.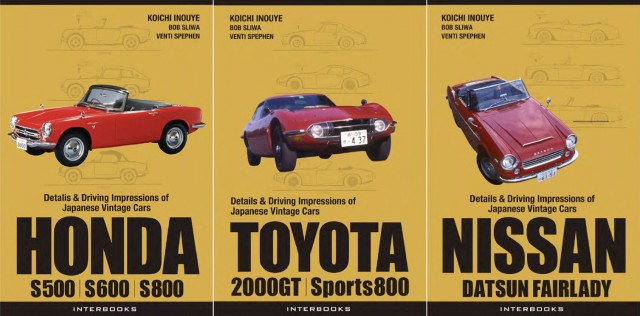 Honda was the brainchild of two very different men: one, a genius engineer who never went to college but became the face of the company, Soichiro Honda. The other, a shrewd businessman who breezed into management and directed behind the scenes -Takeo Fujisawa. The book articulates the trials and tribulations of the two camps, one based on innovation and other based on commercial and business sense. Interesting stuff.
Honda's novel approach to Kaizen involved extending it to innovative thinking in the design and production process. So much of Honda's strength lies in the broad application of fundamental problem-solving principles and a truly lean culture. Inside Honda, you won't hear terms like kaizen, kanban, and heijunka. They don't have Kaizen events…. just meetings. The lean philosophies are so deeply ingrained within the culture, there is no need for labels. It is just how things are done. Simplicity and consistency.
The struggle to decentralize decision making to various countries and local environments led to products that are specific to the local markets rather than globally designed. Honda's approach to design led to driving the Odyssey minivan through all the 50 US states to figure out what the next generation of minivan should feature and be designed for.
Interesting concept of Engineering Leadership being the overall lead for new product development in a cross functional team in order to make sure that innovation makes it through to the new products while ensuring that business compromises are not made in design and performance in order to bring a compromised product to market. This is similar to the structure of the new technology companies where the CEO and Products are technologist driven, not bean counter driven – you can see this patterns at Amazon, Google, Microsoft, Facebook and others. You can also see the repercussions when Engineering does not do it right and is expected to compromise on design parameters. The Boeing 737 Max 800 program faced such challenges when the FAA refused to provide approval to the revisions of the software and features that Boeing used in their MCAS system. This led to the death of over 350 people in two accidents and cumulative losses at Boeing of over $19 billion due to stop of production and freeze to the supply chain.
Honda's focus on Formula 1 and engine development: This year they were #2 in the engines after Mercedes in the 2019 season supporting the Red Bull Racing and Scuderia Toro Rosso teams. The commitment is based on the ability to push innovation in Hybrid engine development in this space which translates back to their standard products especially in the context of the fact that Toyota exited the racing business being uncompetitive in that space.
Hiring practices of hiring locals in Lincoln, Alabama – people with no skills and competencies in the local area and training them to become engineers based on moldability and fit to learning/innovation and problem-solving culture.
The use of uniforms and first names to bring parity and remove focus on roles and hierarchy.
The struggles in China and how Toyoda used the political back-pedaling to stop Honda from growing its partner and supplier network in China. You can see this pattern in the recent Carlos Ghosn ongoing scandal at Nissan-Renault-Mitsubishi where he claims Toyoda meddled with the lawmakers and mid-level politicians to get Carlos out of Nissan.
Therefore, in summary, great book, different perspectives from an opposing side on Lean and Toyota to counterbalance my learnings and perspectives of these two great companies – you learn from the successes and their flaws and we don't need to paper over their flaws to just to look at them as just heroes.